The Whitby Public Library board consists of nine members: a Mayor's designate and eight citizen volunteers appointed by municipal Council. It is responsible for ensuring the library is properly managed. The board represents a broad spectrum of community interests, with diverse viewpoints and strengths, assuring the library serves the entire community. The term of the library board is four years, concurrent with the term of Council. The Whitby Public Library Board meets monthly September through June.
---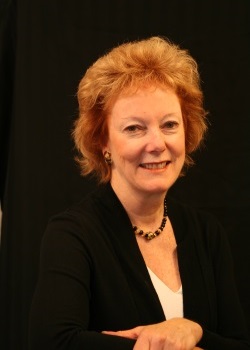 Janet Georgieff (Chair) has over 30 years' experience in the not-for-profit sector, retiring at the end of 2013 after serving 12 years as the Executive Director of Durham Community Foundation. In her role with the community foundation, Janet worked with and became well-acquainted with the many organizations throughout Durham Region, including the Whitby Public Library.
Janet sees the Library as a key resource and hub for the residents of Whitby; and looks forward to contributing towards its continued growth as a vital part of our community.
Janet has lived in Whitby for 20 years and currently also volunteers with Junior Achievement and St. Mark's Church.
---
Jenn Maddigan (Vice-Chair) has been a Whitby resident for over 16 years, during which time she has been an active volunteer in the community. When Jenn's three sons started attending school, she volunteered extensively within the education system and coached soccer. She has also been involved with many local initiatives including the Whitby Sesquicentennial, Whitby County Town Carnival, Citizenship & Immigration, and Canadian Club of Durham Region, to name a few.
As a self-proclaimed history buff and genealogist, Jenn created and presented Social Studies topics at many Durham Region schools. After meeting Tom Axworthy (Histor!ca Foundation) she began a 14+ year career with the Durham Region Heritage Fair. The Fair has strong ties with the Whitby Public Library, giving our youth an opportunity to learn, research, and retell the history of Canada.
Jenn looks forward to this wonderful opportunity so she can continue to serve the community of Whitby and its Libraries.
---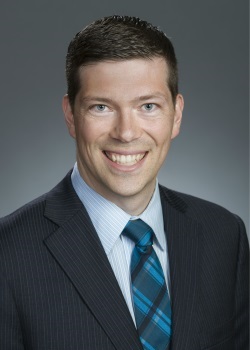 Councillor Chris Leahy (Mayor's Designate) is a long-time resident, having lived in Whitby for 36 years, and is quite familiar with all the great resources that the library has to offer. Over the years, he & his wife Natalie have focused on making the library an important part of their three young children's journey on learning to read, the same way his parents did for him here in Whitby.
Chris has been advocating on behalf of the Whitby community for many years in various capacities. He is a former Catholic School Board Trustee for Whitby and the former Chair of the Durham Catholic District School Board. He also sits as a board member for Catholic Family Services of Durham, supporting education and counseling for the victims of domestic violence and abuse here in Durham Region. He is currently the West Ward Councilor on Whitby Town Council.
He also brings over 10 years of US & Canadian corporate experience with project management, product management & strategic planning. He currently works for his own consulting business here in Whitby.
---
Jane Hilton believes strongly in the importance of a library to a community where people gather for ideas, inspiration, information and enjoyment. She is the 2015 President of the Ontario Library Association and is honoured to be the first public library board member in 35 years to lead the diverse association. In 2007, Jane was elected Chair of the Whitby Public Library Board and continued in that role for four consecutive years. Other leadership positions include Past President of the Ontario Library Boards' Association and Chair of the Southern Ontario Library Service Trustee Council #5.
Jane has presented at conferences and webinars on Board Leadership and Board Recruitment as well as publishing a number of articles on governance best practices. She is currently employed as a Project Manager of Grants and Special Projects in the Office of Research Services and Innovation at Durham College. In 2013, Jane was awarded the James Bain medallion for demonstrating outstanding leadership in library governance.
---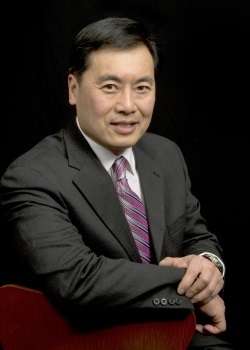 Barry Hum has over 25 years in the Information Technology field implementing and managing for Fortune Global 100 companies. He was an early recipient of the Premier of Ontario Volunteer Service Award and has been involved in various committees promoting community and youth leadership development. He is a former board member of the Chinese Canadian National Council (Toronto Chapter), promoting and advocating equality within the community. He participated in the development of a Race Relations Policy for the Ministry of the Solicitor General. Barry has been a Whitby resident for over 10 years and has library memberships in Toronto, Ajax, Oshawa and Whitby.
---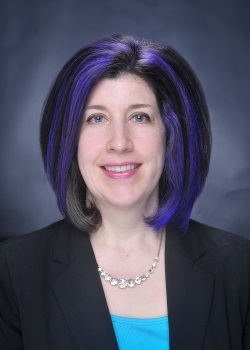 Elizabeth O'Brien has over 10 years experience in the non-profit sector. Development of web portals at the Canadian Cancer Society and the CNIB are professional highlights. She recently completed an MBA at the Schulich School of Business with an emphasis in Non-Profit Leadership, and is pursuing the Project Management Professional designation.
She greatly enjoys weekly visits to the library with her three young sons, introducing them to all the wonderful resources at the Whitby Public Library.
---
Eva Reti has been an avid reader her whole life, and spent many hours at the local branch library in Sault Ste. Marie. She believes that libraries are the civic heart of a community; a place where every citizen can feel welcome. One of her favourite quotes by Frank McCourt is, "Stock your mind, stock your mind, you might be poor, your shoes might be broken, but your mind is a palace." Libraries encourage people to thrive.
Eva has volunteered for many organizations such as the YWCA Woman of Distinction Awards Gala, Oshawa Jazz and Blues Festival, Whitby Meals on Wheels, CIBC Run for the Cure, and the Violence Prevention Coordinating Council throughout the years. She is currently a board director for the Community Development Council Durham and a bingo team leader for The Animal Guardian Society. She has been a police officer for over 25 years and is presently an Inspector in charge of a local division. She is currently the President of the Senior Officers' Association.
---
John Stafford is a long-time Whitby resident, and he and his wife Chris first obtained Whitby Public Library cards in the late 70s. He has four adult children who were partly raised at the library. Because his mother was a librarian, he was brought up surrounded by books. This led to his becoming an English teacher and a Department Head of English.
He is a retired Secondary School Vice-Principal who now works part-time at the Faculty of Education at a local university. In addition he is a tireless volunteer, currently working for the local St. Vincent de Paul Society as well as a former member of the Durham, Haliburton, Kawartha and Pine Ridge Grant Review Team for the Ontario Trillium Foundation.
John very much appreciates all that the Whitby Public Library has to offer the community.
---