eBooks
OverDrive has a collection of bestsellers and classics available for download. Most titles are in EPUB format.
Below are step-by-step instructions on how to borrow OverDrive eBooks. If you have difficulty borrowing from OverDrive, contact any of our branches for assistance.
Libby App for Android, iPad, iPhone and iPod Touch
Kobo eReader
Android Devices
Apple Devices
Windows Tablets and Hybrid Laptops
Devices Compatible with OverDrive
OverDrive Help, Applications, Lending Policies and Support
---
Tumblebooks eBooks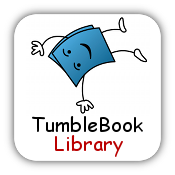 The Tumblebook Library contains a wide variety of picture books and chapter books for kids. Tumblebooks can be read online and have optional audio narration. Tumblebooks also has a collection of short educational videos for online viewing.
Tumblebook Help, FAQs and PC Minimum Requirements